The only agency for fully connecting  China and Japan to the world.
Cross-border Head-hunting/Career Coaching for Executives and Global Talents.
CORE
"Keep challenging ourself to encourage you"
MISSION
"Bridging cultural differences for successful cross-border matching"
VISION
"Contributing to and Realizing Diverse Career Designs"
So we named the company "Diverse Design=Designing Diversity".
"Even in different countries, the consultants have the same task.
By understanding two parties deeply, we can provide the best matching."
I am a Cross-border HR consultant. I have over 17 years of experience in the employment industry, with over 5,500 consultations. We have track records of making matches across borders, including Japan country managers of Chinese start-up companies, business leaders of Japan-China joint ventures, CEOs of major global countries, and so on. 
In 2018, I went to China after starting a business in Japan. I jumped in Shenzhen first and moved to Beijing from 2021 July, I am going back and forth between China and Japan regularly. I have many connections with global companies originating from China and business leaders in the Japan-China field. 
I used to work for a Japanese SME. After I went back to Japan from Australia, I worked for Randstad, a major Western employment agency that operates in 40 countries around the world, then transferred to a headhunting firm AdMark Asia Group, based in Hong Kong. 
The owner was an Indian national, so the common language was English. I worked with multi-national colleagues, including Chinese people and Westerners to connect Hong Kong, Shanghai, and Tokyo. I developed a network of multi-national global talents and gained experience in cross-border recruitment. 
As a consultant with "personal expertise of Japanese, Western, and Chinese companies," I also focused on the global career design coaching. In addition, I am an official columnist at Forbes JAPAN and NIKKEI X Women.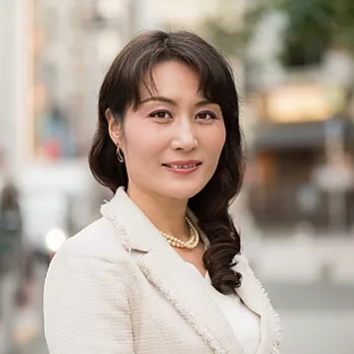 "New innovations and global companies are all created by people."
The cities which is Center of talents is Shenzhen, and Top city of Unicorn companies in the world is Beijing makes me realize that.
With the population of 14 million people, it is a vibrant city where the average age is about 32 and it is where many ambitious people gather. Here, innovations happen at the fastest speed, and people become top leaders of the world. With that intuition, I dove into the city of Shenzhen in 2018.
People say "a month in Silicon Valley is equivalent to a week in Shenzhen." Globally innovative companies are born in Shenzhen.
Actually, when I dove into the city of Shenzhen, "I spoke no Chinese, had no connections, and no track record."
And then, a year after, I visited the west coast of the U.S. with a company from Shenzhen. It was to hire the head manager for their company in the U.S. Because of their support, our services have expanded to not only China and Japan, but to the world.
In order to further expand our business, I moved to Beijing, the capital of China, in July 2021.
Beijing is Top city of number of unicorn companies in the world, so truly the world's center of innovation
I want to tell you about these infinite possibilities and the actual situation in the local regions.
Our success records in cross-border recruitments
Over 17 years experience in HR business
Consultations with over 5,500 multi-nationals
Many matching success records of Executives
98.7% of increase in annual income for Candidate